Pen sketch by Ted Hughes (Image Credit: University of Huddersfield)
The University of Huddersfield is delighted to announce a major donation to its burgeoning archival collection of materials relating to the late Poet Laureate, Ted Hughes.
Carol Hughes, the former Poet Laureate's wife, has made this major donation to the University of Huddersfield's Ted Hughes collection on the 25th anniversary of his death.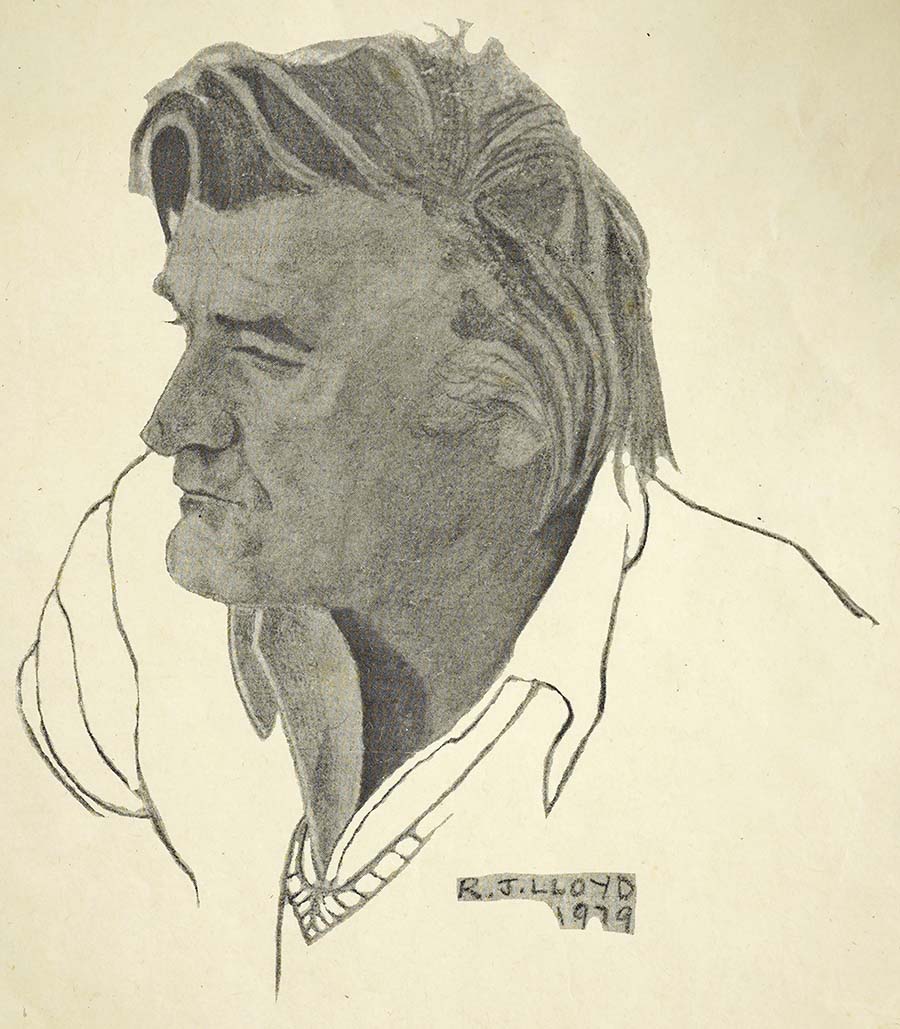 The materials – primarily comprising of a large quantity of Hughes's valuable small press and limited-edition work, but also including letters, drafts of work-in-progress, photographs and artwork – were generously gifted to the University's archive at Heritage Quay by Hughes's widow Carol, a strong supporter of the University's Ted Hughes Research Network, on the occasion of the twenty-fifth anniversary of her late husband's death on 28 October, 1998.
Highlights of the donation include superb and unpublished sketches of Hughes by R.J. Lloyd and Elizabeth Cook, drafts of Morrigu Press works-in-progress, including 'Cormorants', 'Pheasants' and 'Weasels at Work', which the latter also includes drawings by Hughes, and a folder of correspondence between Carol herself and the late Donald Crossley, a Mytholmroyd-based childhood friend of Ted who renewed acquaintance with him in later life, subsequently producing an impressive body of research into Remains of Elmet and other upper-Calder Valley-focused works. Crossley's archive is already held at Heritage Quay and these materials will augment them further.
The small press and limited edition works include multiple copies of dozens of rare, valuable and striking works, virtually all of them signed and dated by Hughes and his collaborators.  Among the many highlights are the huge Scholar Press Cave Birds, with etchings by the American artist Leonard Baskin; The Threshold, published by the Steam Press, with ink-drawings by Ralph Steadman, and another opulent collaboration with Baskin, the Gehenna Press A Primer of Birds.'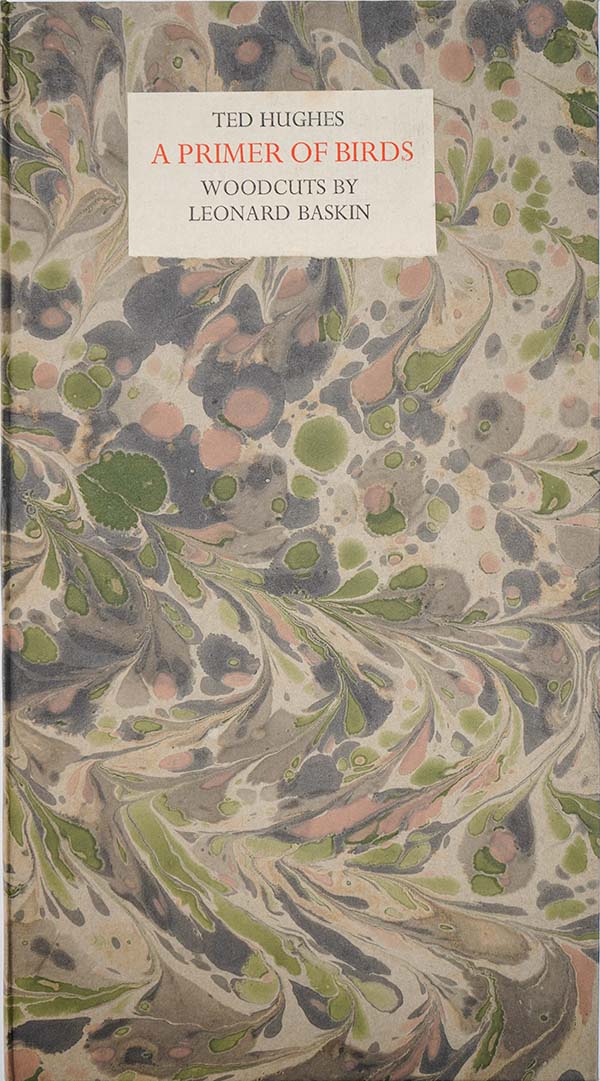 Carol Hughes commented: "I am pleased to support the collection of Hughes materials at the University of Huddersfield, and given the enthusiasm of Rebecca Bowd and Steve Ely, I feel sure the archive will continue to grow and develop in the years to come."
Professor Tim Thornton, Deputy Vice-Chancellor, of the University commented: "The University is grateful to Carol Hughes for the generous donation of further important archive material relating to her husband and excited at the opportunities now offered by one of the most important collections of the Poet Laureate's material in the world."
Director of the Ted Hughes Network, Dr Steve Ely commented: "We're absolutely delighted to receive these materials from Carol and wish to thank her for her incredible generosity and support.  Her gift will significantly enhance and complement our existing collections.  It will also provide a resource to allow further acquisitions, and to promote scholarly and public engagement with our Hughes collections – part of the donation is a large deposit of copies of rare Hughes limited editions, and these will be sold to collectors on the rare book market, with profits going to support and develop our Hughes collections.
"The works are not merely valuable, but they also cast light on Hughes's creative process and the way he worked to bring his small press works to publication and market, often producing multiple minutely different versions of publications, or variant editions: a copy of The Threshold with gilt edging to the pages, a copy of Earth-moon with a cork inlay cover, pages of handwritten drafts inserted into copies of Cave Birds, and the addition of small ink drawings of birds next to his signature in copies of the Sceptre Press, A Crow Hymn.
"Carol's donation not only further establishes Heritage Quay's reputation as one of the leading international Hughes collections but provides the basis for its further expansion and development.  In the late spring/early summer of 2024 Heritage Quay will officially commemorate her gift with a public exhibition of its Hughes materials, launched with an event at which Carol will be guest-of-honour, with talks and readings by eminent poets, scholars and students."
Dr Rebecca Bowd, University Archivist, commented: "We are indebted to Carol Hughes for her generous donation which augments our Ted Hughes collections at Heritage Quay, the accredited archive service of the University of Huddersfield. We have a comprehensive collection of Hughes' fine and small press work in the Ted Hughes Network Archive, and the Mark Hinchliffe Ted Hughes Collection, alongside correspondence between Hinchliffe and Hughes. We also hold the Donald Crossley Archive and the Christopher Reid Papers. We look forward to welcoming members of the public or researchers interested in Hughes's work to Heritage Quay where they can view these fascinating collections."
This article was originally published on the University of Huddersfield website on 28th October 2023, Ted Hughes collection receives major donation – University of Huddersfield.